Martin Larsson, better known as Rekkles, is a Swedish League of Legends player who currently plays AD Carry for fnatic of the European League of Legends Championship Series (EU LCS). He has been described as "perhaps Europe's best AD Carry".[1] He has also played for Alliance, and Elements, Rekkles has the highest KDA ratio of the 2014 Spring EU LCS playoffs, which fnatic won. He was also the MVP of the 2014 Summer EU LCS split, although fnatic finished 2nd in both the regular season and playoffs.
Rekkles returned to fnatic for the 2015 Summer EU LCS. They went undefeated all summer and won the playoffs in August, qualifying for the 2015 League of Legends World Championship.[8] In 2016 they went to the semi-final.
He is from Älvängen, near Gothenburg, but lives in Berlin during the LCS season. Rekkles lived in the fnatic gaming house in 2013. He became interested in video games after he injured his cruciate ligament playing football.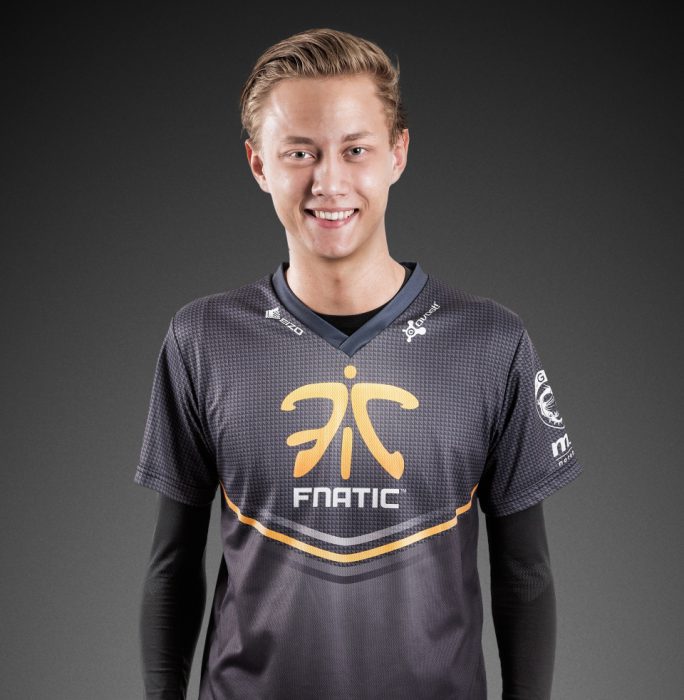 [everslider id="portfolio_slider"]
[cq_vc_notify textcolor="#333333″ background="#ffffff"]Territories | Worldwide[/cq_vc_notify]